Heritage
Kitchen Model: 59
Traditional And Modern Forms
A modern kitchen design that delivers timeless appeal by evoking traditional Italian culture and using artfully molded surfaces. The end result is a luxury kitchen with sober elegance and balanced allure.
Calce bianco
Calce grigio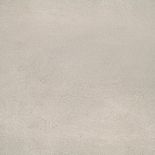 Calce tortora
Ossido nero
Seta gris
Seta liquorice
Soul white (grain)
Soul white (glossy)
Work grey (glossy)
Space brown (glossy)
Virgo white
Absolute white MA
White 1776
White MA New
Goby grey
Portland grey
Brughiera sand
Raven sand
Brown kbrown (glossy)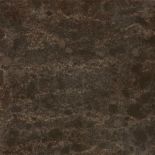 Titan
Belgian blue
Black and more
Super white
Moon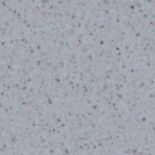 Fango (grain)
Fango (glossy)
Grigio milano (glossy)
Grigio milano (grain)
Taupe
Basic
Artic white
Satin stainless steel
Fusion grey
Arctic white
Feather grey
Imit. porphyry brown
Caesar brown imit.
Platinum grey
Stromboli
Portland grey
Brown sepia
Vicuna grey
Luserna white
Luserna grey
Caribe white
Caribe grey
Sweden blue
Beijing red
Beton oak
Oslo oak
Pewter
Ash resin
Cappuccino
Iron grey
Canyon Oak
Volcano eucalyptus
Cinnamon walnut
Smoked oak
Barrique oak
Dark wood
Sepia oak
Mink elm
Coffee elm
Natural elm
Coal oak
Dry oak
Forest oak
Heartwood Open Pore
Carrara marble
Absolute black granite
Antique brown granite
Coffee brown granite
Granite antique labrador
High gloss black cosmic
White
St. steel cross hairline
Snaidero began collaborating with the architect Massimo Iosa Ghini in 2000, attracted by his particular style. A design approach marked by projects often inspired by tradition, but that are at the same completely contemporary in terms of their dynamic nature.
Ciao. How Can We Help You?
Our Italian-trained team of experts can assist with more information, answer any questions you may have and, when you're ready, help you bring your beautiful Snaidero kitchen to life.
Retail Division
Interfal Design Sdn Bhd
No. 3, Jalan Dato Abu Bakar 16/1, Section 16,
46350 Petaling Jaya, Selangor Darul Ehsan, Malaysia.
T +603-7957 7788 / 7955 5088 F +603-7957 7988
E interfal_design@yahoo.com
Opening hours:
Monday to Saturday 10.00 am - 7.00 pm
Saturday 9:30 am - 4.00 pm
Sunday & Public Holiday is closed
By Appointment for any time outside of normal opening hours
Project Division
Ebac Home Sdn Bhd
1-2, Wisma Fiamma, No. 20, Jalan 7A/62A,
Bandar Manjalara, 52200 Kuala Lumpur.
T +603-6279 8888 F +603-6279 8731
E ebachome@fiamma.com.my
Opening hours:
Monday to Friday 8.30 am - 6.00 pm
Saturday, Sunday & Public Holiday is closed
By Appointment for any time outside of normal opening hours
Copyright © 2022 Snaidero Malaysia. All Rights Reserved.